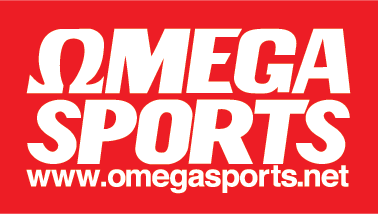 Omega Sports
Best service in sports since 1978
The Omega Difference
Omega Sports was founded in 1978 and has been proudly servicing North Carolina runners for over 33 years. They are based out of Greensboro, NC and their first store was located in Greensboro, NC on Battleground Avenue. They still have a location there that serves Triad area runners and other sports enthusiasts. Omega Sports also has Triad locations in Burlington, Winston-Salem, and High Point. Omega Sports has everything that you need for your running program such as footwear, apparel, and accessories. They stock all of your favorite brands like Brooks, Nike, Asics, Mizuno, and New Balance. Omega Sports also offers a complimentary Gait Analysis and a Professional Footwear Fit to ensure that you leave the store with the products that will help you perform to the best of your abilities. Their store hours are 9:00am – 9:00pm Monday through Saturday and 12:00 – 6:00pm on Sundays. You can visit their website at www.omegasports.net to find out more information on the company and to read dozens of testimonials from customers who love their customer service.
Brooks Running
Men's & Women's Running Shoes and Apparel
Brooks Sports is your go-to company for anything and everything related to the run. As a leading running company that designs and markets high-performance men's and women's running shoes, apparel and accessories in more than 40 countries worldwide, we are dedicated to inspiring people to run and be active by creating innovative gear that keeps them running longer, farther, faster and happier. Not only are we dedicated to runners, we are runners. We're not just a shoe company or an apparel company; we are a running company. It's all we do. To us, Run Happy is a celebration of the spiritual essence that make running the most addictive sport the world has ever known—an activity fueled by motivations that are as varied as its participants. Whether young or old, fast or slow, male or female, master or newbie, runners share a passion we live 24x7 at work and at play.
Feetures
At Feetures! we believe in a healthy, active lifestyle.  Our mission is to support runners and other athletes in their pursuit of healthy, active lifestyles.  We are focused on offering socks that are designed to help you achieve your personal best.  Our commitment to a positive, healthy lifestyle extends to the environment—as evidenced by our eco-friendly packaging and our association with the Friends of the Forest.  It all adds up to performance socks you can run in and believe in.
+ addaday
Designed in Santa Monica, California. Muscle Roller, Back Massager, Stick Massage Roller, Foam Roller, Stretcher and Trigger Point Therapy tools that may help with Heel Pain, Foot Pain, Back Pain, Plantar Fasciitis, Shin Splints, IT Band Syndrome, Runners Knee, and Muscle Tightness.
SweatX
From Athletes, For Athletes
Some days you get a medal. Some days you get your ass kicked. We're for both. We're for days we learn what we're made of. And days where the only token of our efforts are the aches and the cramps and the pile of wet stinky clothes on the bathroom floor. We wear grass and dirt and blood like badges of badassery. We own the stench that announces to all comers: "A beast lives here." We're for the victories and the hard-fought gains that can never be washed away. And for the sweat and stains that can. Because at our core, we're for waking up and suiting up and earning it all again tomorrow.
What is Sweat X?
Headquartered in Beachwood, OH, Sweat X® Sport Detergent is an industry leading sports laundry detergent that is specifically formulated to remove even the toughest sports stains and odors from activewear and technical fabrics. Sweat X is an ultra-thin, proprietary formula using NANOVASIVE™ technology; its tiny molecules lift and remove embedded sweat beads and related odors from all types of fabrics. Sweat X also excels at removing all sports stains like mud, grass, clay, dirt, and blood from clothing and equipment.
Sweat X Sport is biodegradable and non-toxic with no adverse dermal impacts. It is safe to use not only on activewear, but on all types of fabrics. Sweat X Sport Detergent can be used in all types of washing machines, even High Efficiency. One 45 oz. bottle will wash up to 45 loads of laundry.
Interested in growing your event or sponsoring the series? Contact us today