The Omega Sports Race Series
powered by Junction 311
2022 Race
 Series
Participate in 5 races in the series calendar year to be eligible for awards
Virtual races 

counts for the 5 required finishes (earning 10 participation points). 

Run as many races as you can. We will score all of your races.
Awards presented to the top 3 male and female overall and age group
Special invitations to ongoing series socials, gatherings and special events through the year
End of season celebration for all series qualifiers
Over $5000 worth of awards and prizes
All the best races in the Triad
2022 Omega Sports Race Series Schedule
All the best races in the Triad! The 2022 race lineup is below (Tentative schedule). Click on any race to get more info.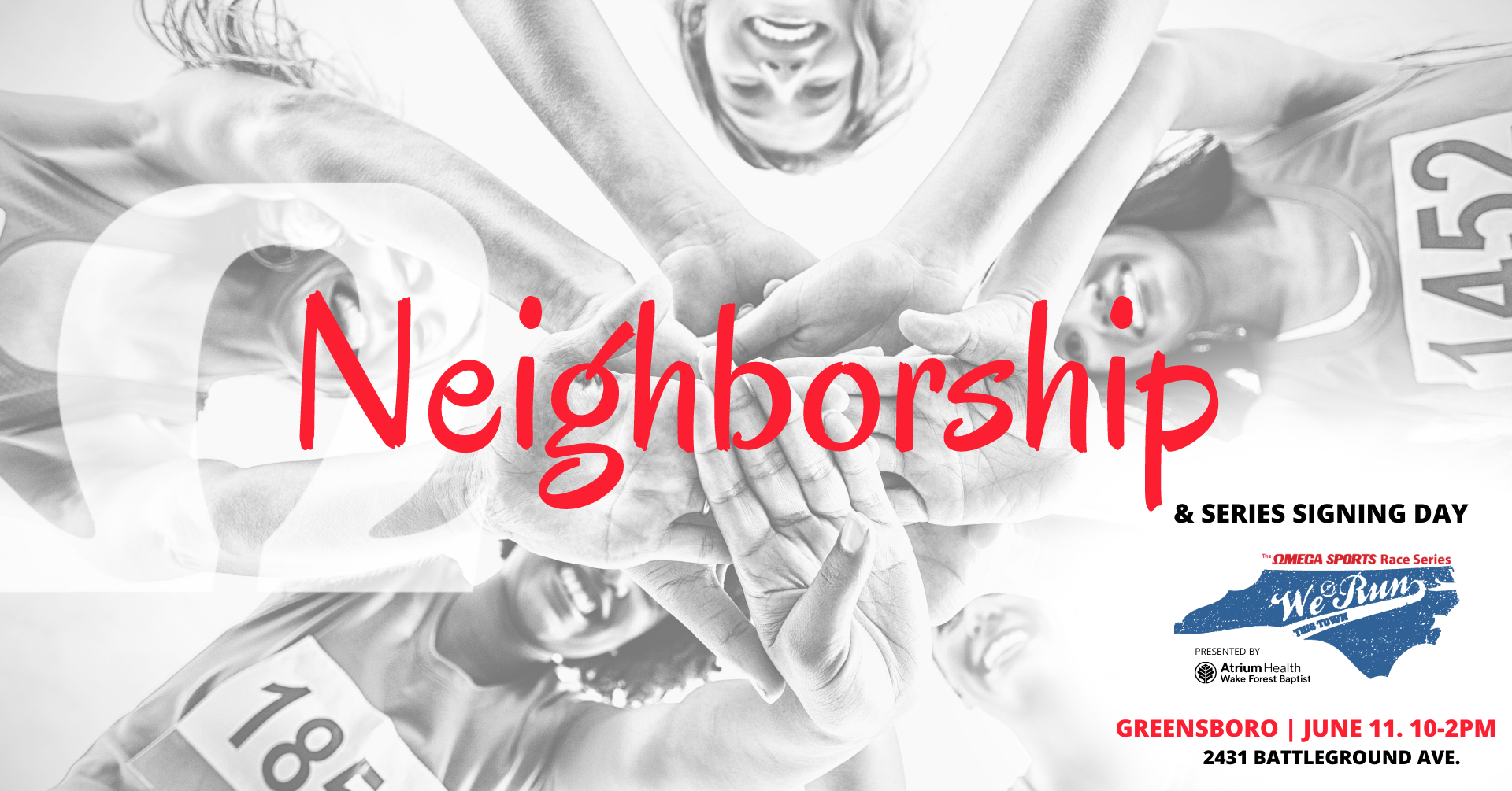 All the race series participants past, present and future, join us for a day of activities including giveaways, in-store specials and more! ALL are welcome to this "runners" celebration!
Expect ongoing activities through the morning and early afternoon including:
FREE Mini massage sessions
All your health & wellness questions answered at Ask the Doc Q & A
Pop up Fitness Sessions from the area's top training facilities
Giveaways & Raffles for Great Prizes
Race series event registrations & packages
Running shoe demos, free foot scanning, free nerve scanning
Special Cheerwine Cool Down with Stamey's BBQ
The first 100 attendees will get an Omega Sports Neighborship & Run More tee
Registration is NOT required to attend.